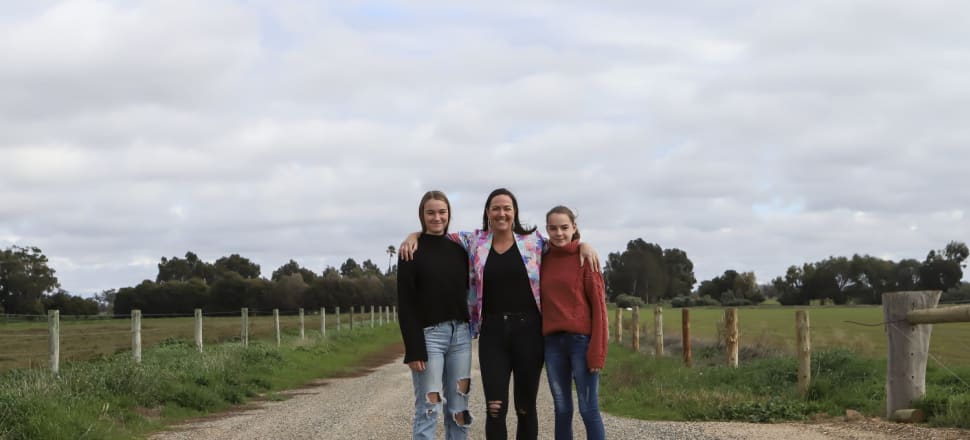 5370537724001
AFTER not picking up her camera for a while, Sam Watkins decided it was time to get back into photography — but this time it's a bit different.
You would usually see this local photographer at an event somewhere in the community or maybe out and about taking landscape photos, but not now.
For the past few weeks, Sam has made family and couples' front doors and driveways her backdrop as she joined the many photographers from around the country in the Driveway Project.
"I saw the initiative on Facebook and then I saw what Zowie Crump was doing," Sam said.
"I got in contact with Zowie to see if me doing something similar would be stepping on her toes and she gave me the go-ahead."
From there, Sam put the feelers out and had an overwhelming response.
"There were so many families who had all their kids home and thought it would be a good time to get the family picture they'd always wanted to do," she said.
"I also had a few people who were expecting more children — it would be their last photo before their family grew."
Sam travelled around Rochester and surrounds, making people's day.
"It was an interesting experience," she said.
"I would get to people's houses and they would come out and we wouldn't be able to get too close. I'd take the photo and I'd move on to the next appointment."
Sam was even lucky enough to get a few treats along the way.
"One of the ladies had just baked some beautiful biscuits and she offered me some, it was so lovely," she said.
Although Sam isn't taking any bookings for a while, that doesn't mean she won't ever again.
"We don't know what's going to happen with this pandemic, so time will tell," she said.
You can see more of Sam's work on her photography Facebook page at facebook.com/travellingjewelphotography/